ERIBAFOLK POP UP EVERYWHERE
#1
That place in Poole
in Anything Eriba-related
Fri Oct 25, 2013 6:19 pm
by
Pepé Le Pew
•
| 2.248 Posts
---
I've been trying to get my head round the reasons for Automotive Leisure being the target of so much bile in the other place.

And I still don't really understand it.

Are some people still so mired in the grittily monochromatic nationalised industry decades when everybody wore a hat and hobnail boots, and it was positively sinful to even think of making a profit?

Can they really, in this day and age, still resent the success of a company which gives all the appearances of going from strength to strength?

They sell the vans at a price the market will bear, and they buy them at prices the vendors are willing to accept.

Seems to be a pretty sound business model to me.

They have chosen to sell an item which by dint of its relative scarcity and considerable desirability has a queue of eager punters who can barely wait to get their hands on one, and are perfectly happy to pay what it costs. So why are people complaining about his prices?

If the shoe was on the other foot, those people would be aiming to sell their products for as close to what the market will bear as possible. That's how it works.

They aren't a charity, and it's the kind of business I wish I was involved in, by jingo.

I realise there are many tales of poor customer service including the apparent inability to answer e-mails and resolve problems, but I've no idea how many of those tales are anecdotal or have their roots in dissatisfaction resulting from AL's inability to conjure the van they so desperately want out of thin air at exactly the time they want it.

They aren't alone in their occasional inefficiencies, either. Everyone finds Jandi extremely helpful - if rather time-consuming - but I get the impression that on occasion they could do with an extra pair of hands to help them clear a seeming backlog of orders. I don't know this for a fact, but I would guess that they can't necessarily afford to employ someone else, and the upshot of that is the occasional logjam. Sometimes this logjam manifests itself in having to chase (and chase and chase) them to get things mailed out.

I'm sure they have busy periods they need to ride out, and if my own experiences in thirty-odd years of working for myself are anything to go by, there are certainly times when they have far more balls in the air than they can comfortably manage, but without the absolute certainty that the busy period will continue for the foreseeable future cannot take the not inconsiderable risk of employing extra staff.

And it's a reasonable assumption that AL are in a similar position at times, so I'm happy to accept that I won't always get the instantaneous attention that some punters seem to think is their absolute right.

It's a matter of balance; of give and take. As in most similar circumstances, getting aerated on the blower achieves nothing. All it does is antagonise the person on the other end of the phone and lessen your chances of getting the desired result by an exponential amount.

I'm reluctant to say this, but I do wonder sometimes if the dissatisfaction with AL is on occasion the direct result of the attitude of the complainant. Who knows.

Anyway, I can only speak as I find. We sold our 230GT to them in the October of 2010. We needed to sell it, and quickly. We'd have got more had we waited, but we couldn't.

We were offered what I considered to be a fair price for it at the time; I accepted it, and the money was in my bank the same day. They took my word for its condition, and I towed it down there on the Friday of the same week.

I was satisfied. Not happy, of course, but in view of the circumstances, pretty satisfied.

They got a two year-old van in extremely good condition which I don't doubt they sold at a handsome profit. I've no idea what they sold it for. It didn't matter.

I got what I wanted out of the deal.

In the summer of 2011 we had an upturn in our circumstances and I made contact with Steve regarding another van. We were very lucky in that a 540GT did materialise out of nowhere at exactly the right time. It was the result of an unexpected part exchange at their end. He let me know; we went down two days later to give it the once over, haggled a bit and got what we wanted at a price we thought to be acceptable.

I accept that good fortune played no small part in it, but I got what I wanted out of the deal.

Had he not replied to me when I made the original enquiry, I don't think I'd have started muttering darkly about it. And if I had, I like to think I'd have kept it to myself.
---
Last edited
Fri Oct 25, 2013 9:43 pm
|
go to top
#2
RE: That place in Poole
in Anything Eriba-related
Fri Oct 25, 2013 6:50 pm
by
Crow (deleted)
---
I have found the AL people very good, Ian has left, but Jason seems to have everything in hand.
Steve is really good to deal with. Their track record is very good and the growth of the company
tells its own story. I don't trust e-mails so I always 'phone anyway (its more civilised)
I don't receive, any benefits or monetary rewards for saying so (but will eagerly accept any offered
)
---
Last edited
Fri Oct 25, 2013 6:50 pm
|
go to top
#3
RE: That place in Poole
in Anything Eriba-related
Mon Oct 28, 2013 2:12 am
by
Pop540
•
| 1.543 Posts
---
I personally have used both, and can say that Jason spoke with greater knowledge and far long than sandy did.
but as im not a person you would expect to know such things in such detail, I think that threw sandy. (which is fair enough, not his fault but me tea didn't even get cold in the 2minutes on the call bah)
both dealers took a month, yes a month!! to deliver the parts ordered at different times, but all was well when they arrived.
yet to try tebay
and the other low something or other, have yet to reply to any enquiry..
---
Last edited
Mon Oct 28, 2013 2:41 am
|
go to top
#4
RE: That place in Poole
in Anything Eriba-related
Wed Oct 30, 2013 6:47 pm
by
Poptop320
•
| 1.906 Posts
---
I have used both, I got a fantastic deal on a new van from AL and no complaints there. AL s presales service was great however their after sales service could improve slightly, I have struggled with getting some snags sorted out. I put it down to them expanding and they are having to try and please everyone in a timely manner. Jandis customer service is exemplary and no complaints from me.
To sum up they both have their attributes and I would use either of them again.
---
Last edited
Wed Oct 30, 2013 6:48 pm
|
go to top
#6
RE: That place in Poole
in Anything Eriba-related
Tue Jul 08, 2014 7:28 pm
by
Agger
•
| 2.397 Posts
---
Jandi for me

I've been replacing a few worn items

and updating, so I contacted them by email

some of my parts are in stock the otherlonger item has been ordered and will arrive from Germany next week

at which point I will be contacted and given a choice of payment method

.

I have dealt with AL on a few occasions and found them to be expensive and slow! and I don't accept that as a customer

that said if I needed insurance work I would use AL as it is closer


#7
RE: That place in Poole
in Anything Eriba-related
Tue Jul 08, 2014 9:10 pm
by
Blueyonder
•
| 432 Posts
---
Well, we bought new from AL and got £1000 discount at the NEC show in Nov 13. Delivery was in April 14 and after the first weekend away we had quite a long list of snags, including one of the beds almost collapsing! We took it back down to AL with a date arranged to suit us (although they offered a repair immediately), they fixed everything and paid for a tank of diesel in the T5. I guess if you are spending £20k on a caravan, you don't expect problems. However, AL aren't the manufacturer and I think they are as frustrated as owners at recurring problems like the beds and screws falling out all over the place. We have only dealt with Cameron for both sale and repair matters but found him to be very helpful. We have friends that have bought new caravans (other makes) who have had issues outstanding for months and months, one of whom with a similar purchase price to ours has had a damp issue that has rolled on into a second year without a resolution.

Just our experience I guess, and time of year is probably a factor re timescales, but they have been very good with s so far and can't fault them.
---
2010 VW T5 & 2014 Triton, both in silver.
#8
RE: That place in Poole
in Anything Eriba-related
Tue Jul 08, 2014 9:13 pm
by
Pop540
•
| 1.543 Posts
---
I have used north and south dealers and both take the same time for delivery of items from hymer,. we seem to be closer to west dealer which is t'other end of A66 Kirby Stephen road, can be seen from services roundabout,
tempted to venture in but read a story about a very expensive battery cover £12000 in a recent publication (bought a caravan instead of cover). The door was open temptingly showing glimpses of eribas

we visited the services as it was recommended as a good eatery, sadly it wasn't as described on the day we went, many variables time arrived, time food cooked, medication ect.. although it does have a silver do dah outside..

sorry gone slightly off topic

Edit: just seen already replied to this thread. sorry for repeat
---
Eriba troll 540 likes constant hugs, and buffs and the odd cuppa.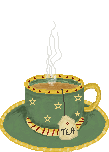 Last edited
Tue Jul 08, 2014 9:20 pm
|
go to top
#9
RE: That place in Poole
in Anything Eriba-related
Wed Jul 09, 2014 8:59 am
by
Peter Glaze (deleted)
---
I am just starting out on the road to Eriba ownership and I found your assessment very useful. I suspect that AL would find it balanced and fair too. As a customer, it is easy to ignore the behind-the-scenes pressures that businesses are prey too and the complications these can engender. I learned many years ago that shouting doesn't solve anything and that 99% of people go to work each day wanting to do a great job; I'm sure this applies to AL just the same.

Any purchase, regardless of cost, is only expensive if it is not value for money. It seems to me that you, and most other posters to this thread, agree that, with AL, you get what you pay for, and that is reassuring.
#10
RE: That place in Poole
in Anything Eriba-related
Wed Jul 09, 2014 5:45 pm
by
Clippie
•
| 207 Posts
---
As you all would expect I echo Blueyonders comments on this matter. I would, however like to add that Cameron is very frustrated by Hymer's lack of response to the issues that are being raised by customers with regards to 'quality issues' in manufacturing! On several occasion he has been to the factory and raised issues that have been raised by customers. We, along with the bed and other minor, issues had a problem with the winder and one of the stays, where the winder rounded the nut with the first couple of uses. The stay and winder were replaced with out question, and Cameron was sending the parts back to Hymer, to re-enforce the point about poor quality!

AL they get a 10 form this Len!
Visitors 0 Members and 1 Guest are online.

We welcome our newest member:

NZ100

Board Statistics

The forum has 7054 topics and 65059 posts.

---
Forum-Chat
0